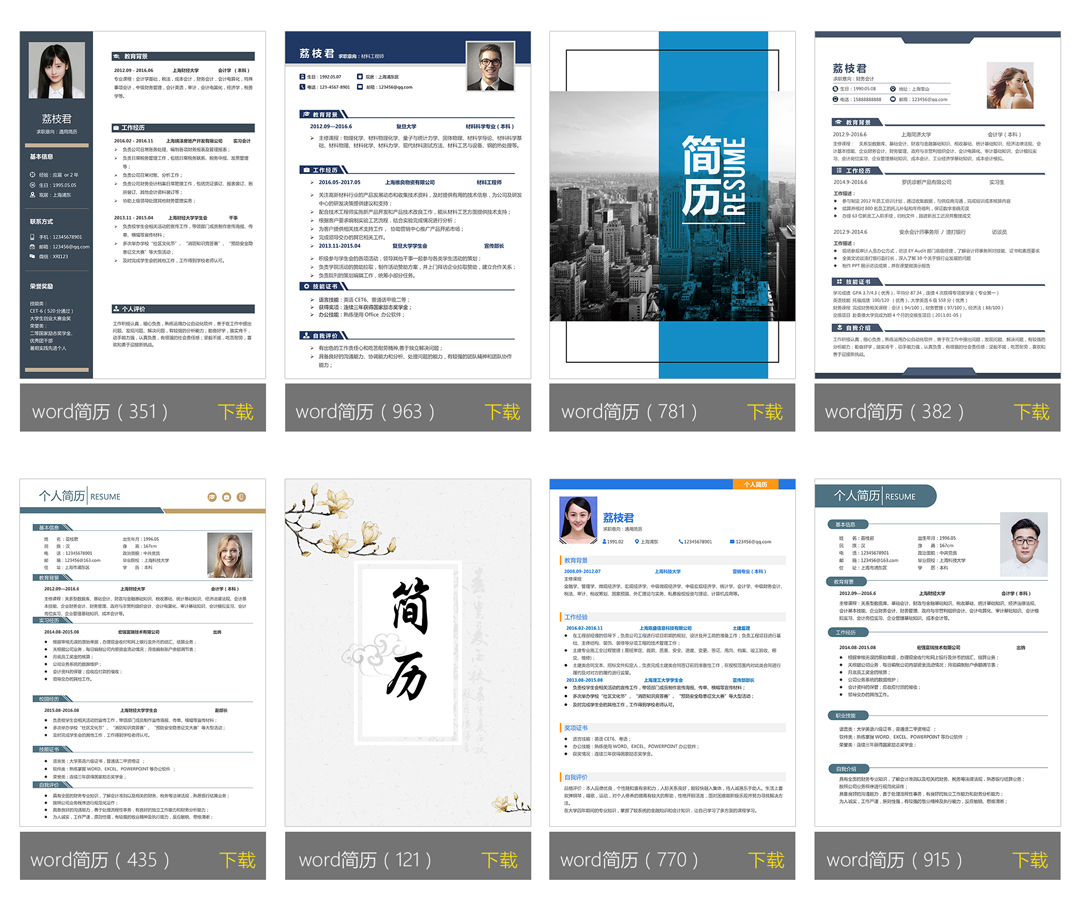 英文求职信1
Gavin Liu
No.23 Shuangqing Street
Haidian Dist.
Beijing 100084

August 15, 2001

Dear Mr. Chen:

  I am very interested in the Production Artist position advertised in the Beijing Youth Weekly on Wednesday, July 30, 2001. With more than 3 years of experience in a variety of graphics production positions, I feel that I would be an excellent candidate.

  My resume is enclosed summarizing where my skills and abilities have been developed. I would welcome the opportunity to discuss my background with you further at your convenience.

  Sincerely, Gavin Liu
---
英文求职信2:财务会计
April 13,2000
  Room 212 Building 343
  Tsinghua University,Beijing 100084
  Ms. Yang:
  I was referred to you by Mr. Zhang, a Partner with your Beijing office, who informed me that the Shanghai office of your company is actively seeking to hire quality individuals for your Auditor Program.
   I have more than two years of accounting experience, including interning as an Auditor last year with the Beijing office of CCCC. I will be receiving my MBA this May from Tsinghua University. I am confident that my combination of practical work experience and solid educational experience has prepared me for making an immediate contribution to your company. I understand the level of professionalism and communication required for long-term success in the field. My background and professional approach to business will provide your office with a highly productive Auditor upon completion of your development program.
  I will be in the Shanghai area the week of April 16. Please call me at 136001216901 to arrange a convenient time when we may meet to further discuss my background in relation to your needs. I look forward to meeting you then.
  Sincerely,
---
英文求职信3:秘书
Dear Sir,
  I have learned from China Daily that your company is looking for a secretary who is fluent in English I would like to apply for the post.
  My name is Fu Tao and I#39;m 25, I#39;ve been working as an English guide since I graduated from the English Department of Zhejiang University four years ago. I am hard working and I have learned to operate computer and I can type both in English and Chinese. I seek a position more challenging and with more opportunities than my current one. I think I am fit for the post.
  Should you entertain my application favorably, I would spare no efforts to acquit myself to your satisfaction.
  Yours truly,
  Wu Tao
本文由权威的简历模板 http://www.jianli-sky.com首发,转载请注明出处!